Fortune 1000 – The Big Movers
August 19, 2020
Post by Robert Hansen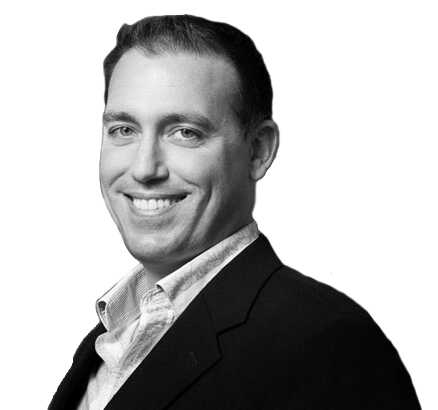 While going through the list of the Fortune 500 for Bit Discovery's company reports you can download them here, I decided to take a bit of a step back and analyze how COVID was going to affect the entirety of the list over the coming year.  There are a handful of industries that are particularly at risk.  This is a short-hand enumeration of the various sectors that appear to be at the highest risk.  Fragility in a global pandemic situation is to be expected, but the breadth of different companies, even within the top 1000 was staggering.
Specialty Retailers: Other, Specialty Retailers: Apparel, and Apparel 
Aaron's AAN
Abercrombie & Fitch ANF
Advance Auto Parts  AAP
American Eagle Outfitters AEO
Ascena Retail Group ASNA
AutoZone  AZO
Barnes & Noble  
Barnes & Noble Education  BNED
Bed Bath & Beyond BBBY
Best Buy  BBY
Big Lots  BIG
Burlington Stores BURL
Caleres CAL
Carter's  CRI
Casey's General Stores  CASY
Centric Brands  CTRC
Chico's FAS CHS
Columbia Sportswear COLM
Deckers Outdoor DECK
Designer Brands DBI
Dick's Sporting Goods DKS
Dollar General  DG
Dollar Tree DLTR
Express EXPR
Floor & Decor Holdings  FND
Foot Locker FL
Fossil Group  FOSL
GameStop  GME
Gap GPS
Genesco GCO
G-III Apparel Group GIII
Guess GES
Hanesbrands HBI
Home Depot  HD
J.Crew Group  
L Brands  LB
Levi Strauss  LEVI
Lowe's  LOW
Michaels  MIK
Murphy USA  MUSA
Nike  NKE
ODP ODP
O'Reilly Automotive ORLY
Party City Holdco PRTY
PVH PVH
Ralph Lauren  RL
Rent-A-Center RCII
RH  RH
Ross Stores ROST
Sally Beauty Holdings SBH
Skechers U.S.A. SKX
Tailored Brands TLRD
Tapestry  TPR
Tiffany TIF
TJX TJX
Tractor Supply  TSCO
TravelCenters of America  TA
Ulta Beauty ULTA
Under Armour  UAA
Urban Outfitters  URBN
VF  VFC
Williams-Sonoma WSM
Wolverine World Wide  WWW
The retail industry is continuing its downwards spiral, as all brick and mortar has been for a long time. COVID certainly has accelerated its demise, however.  For an industry whose largest costs were manufacturing, human resources and rent, while its primary income was in-person impulse sales–this is a very tough time to be in retail.  There are a few companies buried in here that may do extremely well either via online sales channels, memberships/clubs/loyalty programs or because they fall into sectors that may have different types of customers (Autozone, O'Reilly Automotive and Advance Auto Parts for instance).
Home improvement companies like Home Depot and Lowes may also see less of an issue as more and more people opt for DIY improvements to their homes during the lockdowns.
Entertainment
Activision Blizzard ATVI
AMC Networks  AMCX
Cinemark Holdings CNK
Discovery DISCA
Electronic Arts EA
Fox FOXA
Gray Television GTN
iHeartMedia IHRT
Liberty Media LSXMA
Live Nation Entertainment LYV
Netflix NFLX
Nexstar Media Group NXST
Sinclair Broadcast Group  SBGI
Take-Two Interactive Software TTWO
TEGNA TGNA
Univision Communications  
ViacomCBS VIAC
Walt Disney DIS
Warner Music Group  WMG
There are two types of entertainment groups–the online/television/media/video game companies and the brick and mortar in-face entertainment companies like Live Nation Entertainment.  Clearly there are going to be huge disparities between companies who require an in-person crowd and companies who do not care where people are located because they are a subscription or ad-based model. Therefore, there will likely be some big winners and some big losers in this cohort.
Internet Services and Retailing and Advertising, Marketing
Activision Blizzard ATVI
Akamai Technologies AKAM
Alphabet  GOOGL
Amazon.com  AMZN
AMC Networks  AMCX
Booking Holdings  BKNG
Chewy CHWY
Cinemark Holdings CNK
Clear Channel Outdoor Holdings  CCO
Discovery DISCA
eBay  EBAY
Electronic Arts EA
Expedia Group EXPE
Facebook  FB
Fox FOXA
GoDaddy GDDY
Gray Television GTN
Groupon GRPN
IAC/InterActiveCorp IAC
iHeartMedia IHRT
Interpublic Group IPG
Liberty Media LSXMA
Live Nation Entertainment LYV
Lyft  LYFT
Netflix NFLX
Nexstar Media Group NXST
Omnicom Group OMC
Qurate Retail QRTEA
Sabre SABR
Sinclair Broadcast Group  SBGI
Take-Two Interactive Software TTWO
TEGNA TGNA
Twitter TWTR
Uber Technologies UBER
Univision Communications  
ViacomCBS VIAC
Walt Disney DIS
Warner Music Group  WMG
Wayfair W
Zillow Group  ZG
One would think that because people are staying at home that online advertising companies like Alphabet (Google) would be rolling in cash during the pandemic, but we are seeing a noticeable decline in online ad spend, likely due to the decline in retail and travel industries.  This apparently will account to somewhere between 5-6% of Google's advertising income.  That is bad, but definitely not the death of Google. Other companies may have very different outcomes depending on how their constituency evolves in the coming months.  Also, depending on how much disposable income is available to the buyers of the products and services of companies, that tend to require a disposable income to survive.
Motor Vehicles and Parts, Automotive Retailing, Services
Allison Transmission Holdings ALSN
American Axle & Manufacturing AXL
Asbury Automotive Group ABG
Autoliv ALV
AutoNation  AN
Avis Budget Group CAR
BorgWarner  BWA
Camping World Holdings  CWH
CarMax  KMX
Carvana CVNA
Cooper Tire & Rubber  CTB
Cooper-Standard Holdings  CPS
Copart  CPRT
Dana  DAN
Ford Motor  F
Garrett Motion  GTX
General Motors  GM
Goodyear Tire & Rubber  GT
Group 1 Automotive  GPI
Hertz Global Holdings HTZ
LCI Industries  LCII
Lear  LEA
Lithia Motors LAD
Meritor MTOR
Modine Manufacturing  MOD
Penske Automotive Group PAG
REV Group REVG
Rush Enterprises  RUSHB
Sonic Automotive  SAH
Tenneco TEN
Tesla TSLA
Thor Industries THO
Visteon VC
Wabash National WNC
WABCO Holdings  
It would seem like no one is driving right now but in fact the roads in many parts of the United States are just as congested or nearly as congested as always.  But even as people commute to work, or do short stints to shop, they aren't driving as much for pleasure/leisure.  Many people have decided to sell their cars and many rental companies are going to be in dire straits due to very infrequent business travel.
However, as cars get back on the road there will be issues with engines due to lack of usage (e.g., batteries) as well as tire issues due to not having been driven enough. This will mean a massive increase in need for companies that provide maintenance services, as well as a glut of cars on the market as people divest themselves of cars they cannot afford to keep/maintain.
Airlines
American Airlines Group AAL
Delta Air Lines DAL
Hawaiian Holdings HA
JetBlue Airways JBLU
SkyWest SKYW
Southwest Airlines  LUV
Spirit Airlines SAVE
United Airlines Holdings  UAL
One of the hardest hit sectors will be airlines.  We have already started seeing mass layoffs and talk of bankruptcy across the board. There is no indication that business travel due to conferences, or in-person meetings have a strong chance of rebounding by the end of the year.  It seems companies largely prefer to do online sales during the pandemic so the antiquated enterprise sales process, which lends itself heavily to travel will likely not recover in the near future.
Mining, Crude-Oil Production and Oil and Gas Equipment, Services
Antero Resources  AR
Apache  APA
Arch Resources  ARCH
Baker Hughes  BKR
Cabot Oil & Gas COG
California Resources  CRC
Chesapeake Energy CHKAQ
Cimarex Energy  XEC
Concho Resources  CXO
ConocoPhillips  COP
Continental Resources CLR
Contura Energy  CTRA
CrossAmerica Partners CAPL
Devon Energy  DVN
Diamondback Energy  FANG
EOG Resources EOG
Halliburton HAL
Helmerich & Payne HP
Hess  HES
Liberty Oilfield Services LBRT
Marathon Oil  MRO
MRC Global  MRC
Murphy Oil  MUR
National Oilwell Varco  NOV
Newmont NEM
Noble Energy  NBL
NOW DNOW
Oasis Petroleum OAS
Occidental Petroleum  OXY
Oceaneering International OII
Ovintiv OVV
Patterson-UTI Energy  PTEN
Peabody Energy  BTU
Pioneer Natural Resources PXD
ProPetro Holding  PUMP
Range Resources RRC
Southwestern Energy SWN
Sprague Resources SRLP
WPX Energy  WPX
The Oil and Gas industry is getting hit from two directions at once. First, oil prices are down due to a massive decrease in price per barrel, and also there are fewer cars on the road due to the lockdowns. However, the energy market still seems to be relatively strong, likely due to the fact that people are having to run air conditioners during the summer heat, and keep computers whirring while they work from their home offices, and ovens running to provide more meals than they would otherwise.
Food Services, Wholesalers: Food and Grocery
Bloomin' Brands BLMN
Brinker International EAT
Cheesecake Factory  CAKE
Chipotle Mexican Grill  CMG
Core-Mark Holding CORE
Cracker Barrel Old Country Store  CBRL
Darden Restaurants  DRI
Domino's Pizza  DPZ
McDonald's  MCD
Performance Food Group  PFGC
SpartanNash SPTN
Starbucks SBUX
Sysco SYY
Texas Roadhouse TXRH
United Natural Foods  UNFI
US Foods Holding  USFD
Yum Brands  YUM
Yum China Holdings  YUMC
Companies that provide food for retail, and restaurants are likely to be extremely hard hit. While there are some food delivery options, almost universally companies who provide food are extremely hard hit.  Which means that companies that provide services to said companies are likely going to be similarly hard hit. Some companies may continue to do well because they provide the bulk of food to certain urban food-islands, but almost universally this sector will continue to be hurt until pandemic restrictions are lifted.
Hotels, Casinos, Resorts
Boyd Gaming BYD
Caesars Entertainment CZR
Eldorado Resorts  ERI
Hilton Worldwide Holdings HLT
Hyatt Hotels  H
Las Vegas Sands LVS
Marriott International  MAR
Marriott Vacations Worldwide  VAC
MGM Resorts International MGM
Penn National Gaming  PENN
Scientific Games  SGMS
Vail Resorts  MTN
Wyndham Destinations  WYND
Wyndham Hotels & Resorts  WH
Wynn Resorts  WYNN
The chances of an average person going to a hotel during a pandemic is greatly decreased, as is the chances of an average business traveler.  Therefore, both vacation/resort travel as well as corporate travel destinations are likely to be hurt deeply during the pandemic.  It should be expected that this industry may rebound as restrictions loosen, but the general fear of travel and sanitation will likely haunt this sector for some time.
Real Estate
AGNC Investment AGNC
American Tower  AMT
AvalonBay Communities AVB
Boston Properties BXP
CBRE Group  CBRE
Colony Capital  CLNY
Crown Castle International  CCI
Digital Realty Trust  DLR
Equinix EQIX
Equity Residential  EQR
Healthpeak Properties PEAK
Host Hotels & Resorts HST
Jones Lang LaSalle  JLL
New Residential Investment  NRZ
Newmark Group NMRK
Park Hotels & Resorts PK
Prologis  PLD
Public Storage  PSA
Realogy Holdings  RLGY
SBA Communications  SBAC
Service Properties Trust  SVC
Simon Property Group  SPG
Ventas  VTR
Welltower WELL
The real estate industry is split into two.  Home prices are increasing as people choose to buy instead of rent during the pandemic and yet, commercial real estate is practically a bankrupt industry.  In particular, companies like CBRE, American Tower, and Simon that are focused heavily on commercial real estate investments will likely be especially hurt due to issues mass protests/rioting and COVID fears and regulations alike.
Breakdown
The breakdown of companies by industry within the Fortune 1000 that comprise any one of these industries is staggering. A grand total of 234 companies within the Fortune 1000 fall into the big movers list.  That's just shy of 1/4th of all companies will be greatly impacted by COVID.  Here's the breakdown by sector:
Sector
Count within Fortune 1000
Count of Vulnerable Companies
within Fortune 1000
Utilities: Gas and Electric
33


Commercial Banks
31


Industrial Machinery
29


Specialty Retailers: Other
29
29
Chemicals
27


Mining, Crude-Oil Production
27
27
Insurance: Property and Casualty (Stock)
26


Semiconductors and Other Electronic Components
26


Real estate
24


Aerospace & Defense
22


Insurance: Life, Health (stock)
22


Motor Vehicles & Parts
22
22
Securities
22


Wholesalers: Diversified
22


Entertainment
19
19
Computer Software
18


Diversified Financials
18


Food Consumer Products
18


Internet Services and Retailing
18
18
Medical Products and Equipment
18


Specialty Retailers: Apparel
18
18
Financial Data Services
17


Apparel
16
16
Engineering, Construction
16


Information Technology Services
16


Pharmaceuticals
16


Diversified Outsourcing Services
15


Hotels, Casinos, Resorts
15
15
Homebuilders
14


Metals
14


Packaging, Containers
14


Pipelines
14


Scientific,Photographic and Control Equipment
14


Automotive Retailing, Services
13
13
Building Materials, Glass
13


Electronics, Electrical Equip.
13


Health Care: Pharmacy and Other Services
13


Household and Personal Products
13


Food Services
12
12
Oil and Gas Equipment, Services
12
12
Computers, Office Equipment
11


Health Care: Medical Facilities
11


Network and Other Communications Equipment
11


Petroleum Refining
11
11
Telecommunications
11


Energy
10
10
Food & Drug Stores
10


General Merchandisers
10


Home Equipment, Furnishings
10


Insurance: Life, Health (Mutual)
10


Airlines
9
9
Food Production
9


Insurance: Property and Casualty (Mutual)
9


Trucking, Truck Leasing
9


Construction and Farm Machinery
8


Beverages
7


Health Care: Insurance and Managed Care
7


Transportation and Logistics
7


Wholesalers: Electronics and Office Equipment
7


Publishing, Printing
6


Wholesalers: Food and Grocery
6


Wholesalers: Health Care
6


Miscellaneous
5


Temporary Help
5


Transportation Equipment
5


Forest and Paper Products
4


Railroads
4


Waste Management
4


Advertising, marketing
3
3
Education
3


Equipment Leasing
3


Tobacco
3


Mail, Package, and Freight Delivery
2


Shipping
2


Toys, Sporting Goods
2


Mining
1
 
Total
1000
234
Within this data there are a lot of unknowns.  For instance:
Will drug manufacturers be impacted because people aren't going into see the doctor anymore?
Will home improvement pick up significantly or will COVID keep DIYers at home?
How will financials be impacted when there is significantly less spending and less consumer liquidity?
How is insurance shaping up? We have seen a great increase in spending for estate planning and life insurance, but what about other forms of insurance?
How will specialty foods companies do (e.g., Modelez International)?
How will holding companies with a wide variety of holdings handle one bad investment in the short term compared to a entire portfolio of investments that are in peril?
Will commercial power usage be offset by home power usage?
Will logistics and transportation companies be net neutral (e.g., C.H. Robinson)?
Will companies be using this year to bury their losses into one fiscal year, leverage the year to right-size their employee count and treat it as a uniform down year to come out sprinting in FY2021?
This also doesn't account for potential rebounds so long-term viability isn't easily predictable.  Will there be massive consolidation that creates even larger companies?
Not all of these companies are public like Barnes & Noble for instance. So how they are impacted will likely be different than a public traded company may be, in terms of market sentiment and their ability to raise money in the public markets vs actual sales. This could also stymie planned IPOs as well.
This was an interesting exercise. We only pulled together the Fortune 500 for the Bit Discovery reports (you can download them here), but if you are interested in inventory data for the remainder, please let us know.  All of this is speculation and many companies may have a lot more going on than meets the eye.  So please take this all with a grain of salt. Said another way, most importantly, I could painfully, be totally wrong.